The European Citizen Action Service (ECAS) is an international,
Brussels-based non-profit organisation with a pan-European membership and nearly 30 years of experience in empowering citizens in order to create a more inclusive and stronger European Union by:
•Promoting and defending citizens' rights;
•Developing and supporting mechanisms to increase citizens and citizen organisations' democratic participation in, and engagement with, the EU.
ECAS believes in an inclusive, transparent, citizen-centric and democratic European Union in which citizens' rights are at the heart of decision-making at all levels and in which citizens are informed, consulted and active participants.
Why we are participating in the project
ECAS has a long track of activities and experience in the areas relevant for the project particularly related to Digital Democracy and the study of e-participation mechanisms to foster citizens' engagement in democratic life and political processes. In the past three years, ECAS has been implementing a Digital Democracy agenda aiming to explore the democratic potential of ICT in:
– Reducing the gap between political elites and citizens;
– Transforming the relationship between EU citizens and EU decision-makers into more of a partnership, thus contributing to the creation of an engaged citizenship;
– Enabling the EU to go beyond consultations and structured dialogues with the usual stakeholders, to expand the number of contributors to EU policy-making, remove potential barriers to participation that translate into a general feeling of exclusion and engage groups that are underrepresented.
Our role in the project
ECAS will contribute to the NEXUS project mainly by building on its expertise in digital democracy and online participation.
ECAS will co-lead IO3 together with KIC. ECAS will be in charge of providing content for the civic tech toolbox, testing all existing resources and finding the most suited ones to assist migrant students in their civic and social participation through digital tools. IO3 will pinpoint the opportunities for democratic renewal, by addressing the impact of new ICT on democratic practices, focusing on student population and more specifically digital habits of newly arrived migrant students. More specifically ECAS will take part in:
– Research on digital tools for civic engagement;
– Design and creation of the "Inventory of Digital Tools";
– Production of the Handbook on Civic Education for the Digital Age;
– Supporting in the preparation of a course for educators;
– Organisation of an EU stakeholder event in Brussels.
Our Team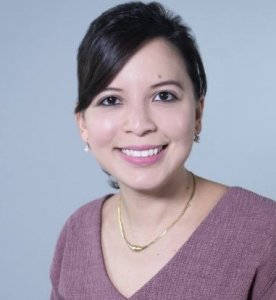 Elisa Lironi
Senior Manager European Democracy
She develops and leads ECAS' European Democracy agenda by implementing EU projects and research studies on Digital Democracy, Online Disinformation and Populism. Her most recent publications include the "Potential and Challenges of E-Participation in the EU" (2016) for the European Parliament and "EU Public Consultations in the Digital Age: Enhancing the Role of the EESC and Civil Society Organisations" (2017) for the EESC. She is also on the team supporting the European Commission's implementation of the European Citizens' Initiative Forum
Nexus
Flavio Grazian
European Democracy Coordinator
At ECAS, he specialises on online disinformation and contributes to development and implementation of EU projects. His interests also include participatory democracy and the activities related to the European Citizens' Initiative. He holds a master's degree in History of International Relations (London School of Economics) and a bachelor's degree in Political Science and International Relations (University of Rome).
Nexus