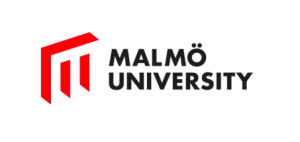 Malmö University (MAU) is a Swedish higher education institution established in 1998. MAU is a state institution accredited by the Swedish Higher Education Authority which offers undergraduate and postgraduate education in five different multidisciplinary faculties.
MAU is a young, modern and international university. It has about 1 700 members of staff and 24,400 students. 1/3 of the student population has a foreign background and 2/3 are first generation academics. The student population mirrors the diverse population in the city of Malmö which is a result of the Universitys' strategically work to be inclusive and to widen the participation in higher education.This ambition is expressed in the University strategy documents (Strategy 2022) and the responsibility to fulfill this vision is shared by all parts of the university.  MAU is considered as a national good example in this field and has been invited to share best practice at a number of seminars and workshops, both nationally and internationally.
One of the University objectives is to provide high quality education and research through which the university—in collaboration with other societal actors—creates, shares and disseminates knowledge
to understand, explain and develop society.
Why we are Participating in the Project
Malmö University is since its very beginning based on research and practice in migration and inclusion issues, and has as such a high interest in developing new strategies and methods within these fields. One of the ways the university's identity and role in society as an inclusive higher education institution is developed, is through collaboration with the public and private sectors and the civil society, as well as being a relevant partner through developing and following up on long-term national and international collaborations with universities and agents in other parts of society.
Our Role in the Project
As a Higher Education partner, Malmö University contributes with expertise in course design and research, particularly in migration, one of the university's profile areas. Additionally, MAU leads Output 2, a part of the project with the objective to promote innovative ways in which wider communities can support HEIs in enabling civic engagement and integration of newly arrived migrants, specifically focusing on service learning. The aim is to create useful guidelines for HEIs on service learning as an educational tool in on exercising democratic rights. MAU's expertise in migration related issues will primarily be of use in Output 2, but also in the other outputs, supporting the entire project as a whole.
Our Team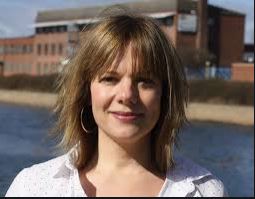 Teresa Tomašević
University Coordinator for Migration Issues; Lecturer at Centre for Teaching and Learning
Lecturer in Swedish/Swedish as a Second Language; teaches in complementary programmes for foreign academics. Coordinates the university's internal and external issues related to migration. Manages outreach initiative Inspiration 5, an outreach project aiming to inspire school children in the diverse city of Malmö into entering into higher education.
Nexus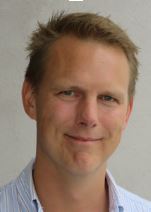 Lars Lindhagen
Lecturer at Centre for Teaching and Learning
Lecturer in CMS (Career Management Skills) courses for foreign academics. Widening Participation with special interest in introducing new students to Academia and Study Skills. Experienced in coordinating projects for outreach, widening participation, internship and assessing work-based learning.
Nexus